Leather steering wheel for a German OEM
To enable the leather cover and the steering wheel blank to be joined together, we developed a heat-resistant adhesive for the automotive industry. The adhesive for leather steering wheels is produced by us and helps to reduce production times and fault rates caused by contamination.
Bonded materials: various leathers with polyurethane steering wheel blank
Client: Tier 1 supplier; but project was initiated by car manufacturer (OEM)
Sector: Automotive industry
Medium: Powder
Polymer: Dry blend based on thermoplastic polyurethane
Project duration: approx. 1 year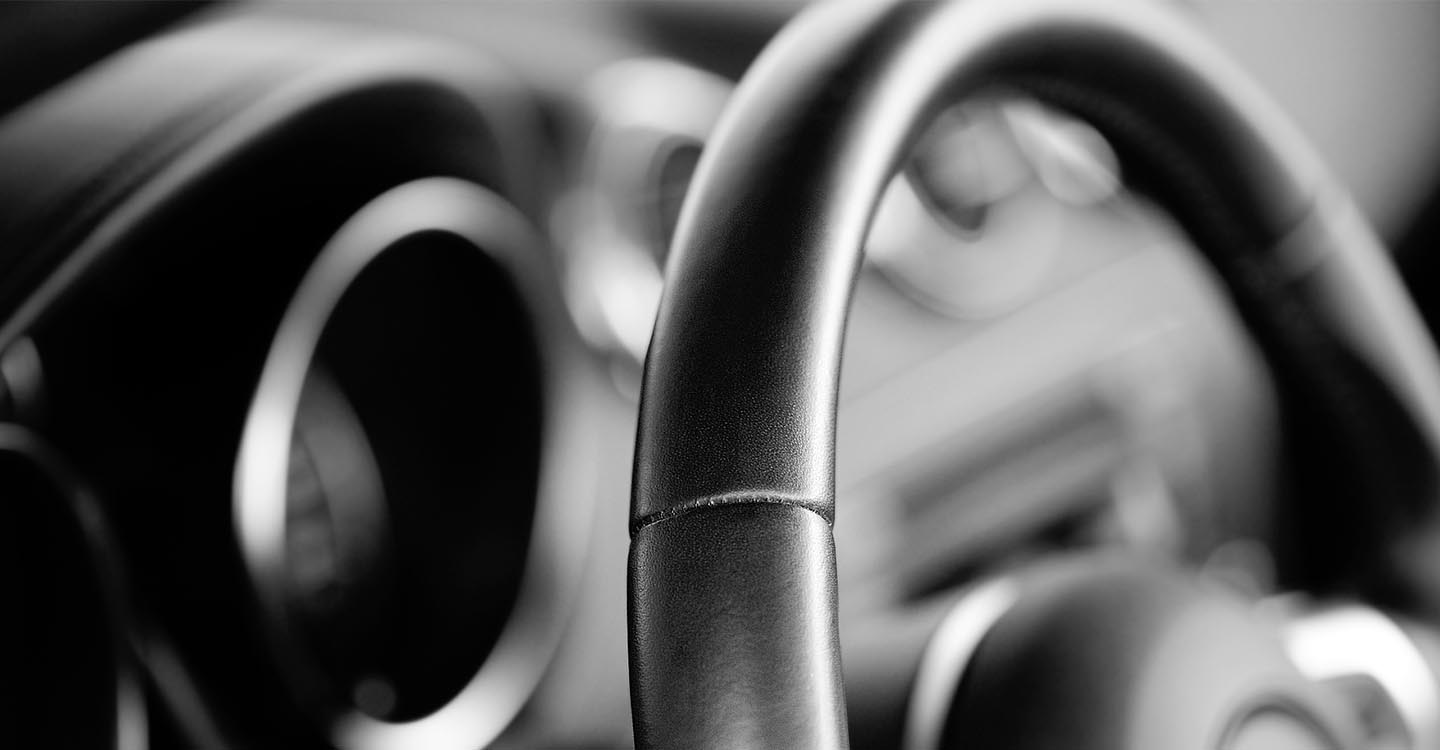 The challenge
The previously used reactive liquid adhesive led to high fault rates in production due to contamination and therefore had to be replaced. The adhesive must join the leather steering wheel cover and a foamed polyurethane steering wheel blank. The adhesive needs to be heat-resistant. The manufacturing time needs to be optimised and the rejects reduced via the implementation of a thermoplastic adhesive.
The path to our solution
For the development of the thermoplastic adhesive, we carried out the following tests in the Abifor laboratory. The adhesive must:
… glue leather and polyurethane well;
… have a low melting point, so that it can be easily activated using a hand dryer;
… have a long open time to enable adjustment of the leather pieces;
… have a certain amount of initial adhesion in order to attach the leather piece directly ;
… withstand the final Arizona test in the glued steering wheel at 120 degrees.
The solution
We designed a compound of different thermoplastic plastic adhesives, ground at Abifor, specifically to meet these requirements. The leather cover is pre-coated with the thermoplastic adhesive powder and mounted on the steering wheel blank. The whole unit is then heated again, triggering the cross-linking of the adhesive. This ensures that the required thermal stability is met.
Thanks to the thermoplastic adhesive powder, it was possible to reduce not only the production rejects but also production times.
The adhesive has already been implemented in most of the series production of this OEM. These experiences will be used in other projects.
Information
Application
The following application technique was used for this project:
– Adhesive coating
Testimonials
Discover the projects and problems for which we have already found adhesive solutions.