Fire-resistant adhesive for façades
We have developed an adhesive to bond a non-woven material with a film for façade insulation. The flame-retardant adhesive demonstrated high bond strengths on fleece and film.
Bonded materials: Non-woven material with a permeable film
Client: Manufacturer of non-woven materials
Sector: Construction supply industry
Medium: Powder
Polymer: Ethylene vinyl acetate (EVA)
Project duration: approx. 2 years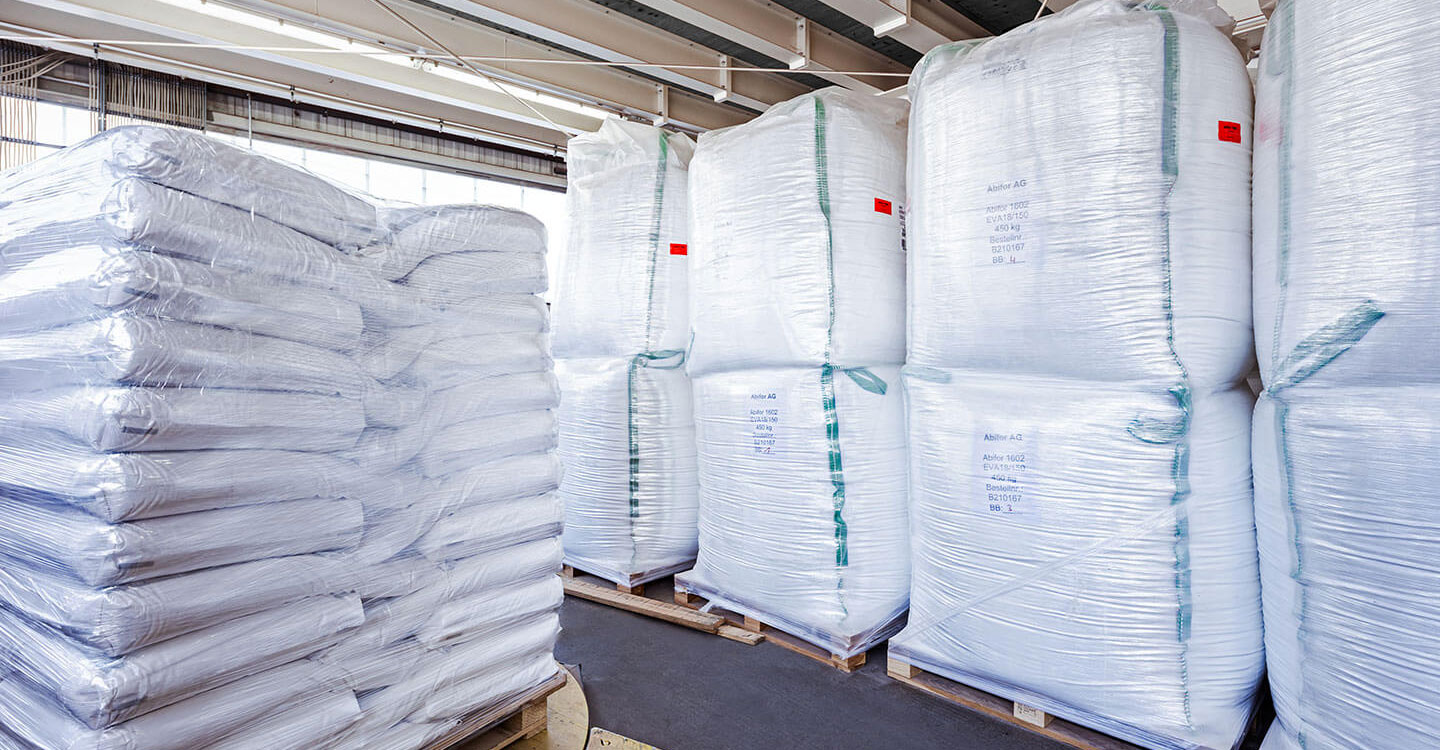 The challenge
The client would like a flame-retardant adhesive with high bond strength on fleece and film. It must also have thermal stability at 60 degrees but should not have a much higher melting point so that the non-woven material substrate does not shrink. The adhesive must also be weatherproof.
The path to our solution
With a low-viscosity EVA we were able to obtain very good adhesion results and weatherproof properties. We then made additional modifications to the polymer with flame retardants.
The solution
The client purchases our adhesive and uses it for regular sales of their product in the construction industry in Scandinavia. They have now also found a sub-dealer. The adhesive is certified and must not be altered, as it was used to pass all of the weather and fire safety testing.
The project has been concluded and was a success for both Abifor and the client.
Information
Application
The following application technique was used for this project:
– Adhesive coating
Testimonials
Discover the projects and problems for which we have already found adhesive solutions.